LCC COVID-19 Safety Plan and Protocols
At this time, we are proud to offer both in-person and online options to students while maintaining a safe learning environment for all.
LCC COVID-19 Safety Plan and Protocols (PDF)
As we begin to offer increased in-person services, the safety and well-being of our students, clients and staff continues to be our number one priority. Please review the following safety information and contact us if you have any questions.
LCC's detailed safety plans are flexible and will adapt as health conditions and government guidelines change.
HOW WE ARE KEEPING YOU SAFE
The following safety measures have been put in place:
Limiting the number of people in rooms
Screening all students and clients entering the building
Preventing the use of shared equipment
Increasing cleaning and sanitization
Practicing social distancing and providing clear markers and signage
For more details, please refer to the following documents and resources. 
In-person Class Health Information Form
LCC is a division of the Immigrant Services Society of BC (ISSofBC).  ISSofBC is committed to providing a healthy and safe environment for all staff, clients and visitors at our facilities as the world recovers from the COVID-19 pandemic.  
KEEP YOURSELF AND OTHERS SAFE
When you visit LCC your cooperation is greatly appreciated.
Answer the health assessment questions below.
Have you or anyone in your household been
diagnosed with COVID 19 or had any symptoms in
the last ten (10) days that could be COVID 19 (fever, chills, cough, shortness of breath etc)?

Have you or anyone in your household been directed by Public Health to self-isolate?
Did you arrive from outside Canada in the past
fourteen (14) days?
Have you or anyone in your household been in
contact with a confirmed COVID 19 case or with
someone who has been directed by Public Health to self-isolate in the past fourteen (14) days?
Wear a mask.
Use hand sanitizer or wash hands prior to entering classrooms and office spaces.
Limit bringing any food or drink
Arrive on time and bring your own paper and pens.
Follow the posted safety signage. Follow the arrows indicating one-way-traffic.
For students planning to come to Canada from another country.
Starting October 20, 2020, DLIs with an approved COVID-19 readiness plan will be able to reopen to international students who are currently outside Canada.
Due to the COVID-19 travel restrictions, international students must have a clear understanding of the laws and regulations of the Government of Canada and BC government. Students must have a quarantine plan and be prepared for a 14 day self-isolation upon arrival in Canada.
For most up-to-date information and instructions, please review the following government websites:
As a member of Languages Canada, LCC and our students will have access to the Languages Canada Study Safe Corridor.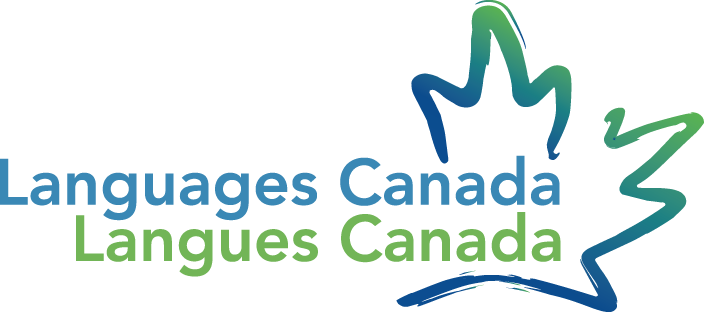 On registration, students will receive contact information to purchase a Study Safe Corridor package which includes:
Documents to read, sign and submit before travelling to Canada during COVID-19
A charter flight with other international students
Transportation directly to a quarantine hotel
14 nights in the hotel, including all meals and WiFi
During quarantine in all cases, LCC will provide students with
a daily health questionnaire,
information and websites to support their mental and physical health
preparation for life in Vancouver including handling racism and being social in pandemic conditions,
answers to their questions, and
online classes (optional).
For students who are already in Canada and want to study in person.
-
Students must complete an In-Person Class Health Information Form before studying in person.  LCC also offers programs online for students who are unable to study in-person.
Wellness Resources
We recognize students may be affected by the anxiety and uncertainty created by the
COVID-19 outbreak . Please see below for resources that can help support students with their mental and physical health needs.
Have Questions? Contact us!
Please contact us info@LCC.issbc.org or call us at 604-684-2325
Do you require assistance in your first language?
Japanese
Email: chikako.iwasa@Lcc.issbc.org
Telephone: 778-372-5835
Korean
Email: korean@Lcc.issbc.org
Telephone: 778-372-5832
Mandarin
Email: daniel.chen@issbc.org
Portuguese
Email: portuguese@Lcc.issbc.org
Telephone: 778-372-5833
Spanish
Email: spanish@Lcc.issbc.org
Telephone: 778-372-5836
Vietnamese
Email:  vietnamese@Lcc.issbc.org
Telephone: 778-372-5837